Product Overview
Our Mamba Monster X ESC and 1512-2650Kv are paired together to overpower 1:8th scale buggies and on-road cars weighing up to 9lbs (with batteries, ready-to-run) as well as 1:10th scale monster trucks. The 1512-2650Kv version is capable of 2S to 4S LiPo and you will have all the power your vehicle demands with the smoother throttle control of a sensored motor. Mamba Monster X takes Castle's legendary "monster" performance to a whole new level.
Features
Input Voltage range 2S-6S
8A Adjustable BEC (5.25V-8.0V)
1512-2650Kv, 4-pole 12-slot sensored motor.
Waterproof design.
Removable 30MM cooling fan.
Convenient transmitter programming for six common adjustable settings.
Easily program and update ESC with use of Castle Link USB (coupon included for free USB with purchase) and freely downloadable Castle-Link WindowsT program.
Data Logging capable
Telemetry Ready
Auxiliary Wire Functionality allows for "on-the-fly" adjustments such as Max Power and Max Brake.
Audible Alerts that will notify you of possible issues with calibrations and error conditions.
*Not intended for operation while submerged in liquid. If unit is operated in wet conditions, rinse with fresh water to remove dirt or corrosives, then fully dry unit.
Mamba Monster X can capture and record performance data from your last couple of runs, commonly referred to as data logging. This data can be downloaded via the Castle Link USB programmer; you can use the Quick Connect Duo (sold separately) to allow you to access both wires into a single Castle Link connection. You can then analyze this data and make adjustments to the ESC to maximize both performance and battery life.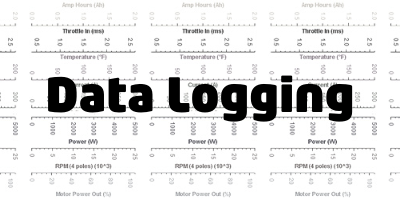 Mamba Monster X features the addition of a new, programmable AUX wire that allows you to make "on-the-go" adjustments to several settings such as torque control, and max throttle, and fine-tune the performance of your ESC right from the transmitter using an auxiliary channel on the receiver. The AUX wire function is disabled by default but is programmable via Castle Link or the Castle Link iOS App. Once you have programmed the functionality of the AUX wire, that setting can then be adjusted on-the-go from a compatible transmitter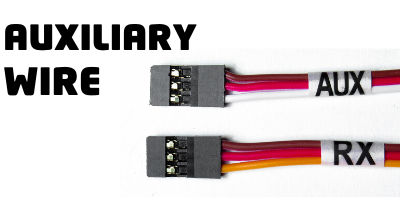 Fully programmable Castle feature set using Castle Link USB adapter (coupon for free Castle Link adapter included in package) and freely downloadable Castle Link Windows software or the Castle Link iOS App and a B-LINK Bluetooth Adapter. (A small subset of the settings available through Castle Link Windows software can be accessed via manual programming through the transmitter stick).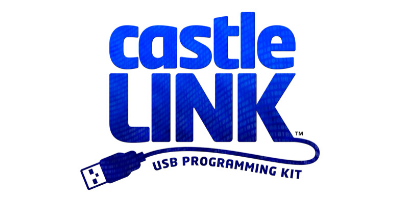 Mamba Monster X is telemetry ready, which means owners of Futaba T4PX Transmitters will be able to purchase the Castle Creations Telemetry Link for S.BUS2. Real-time data such as ESC temperature, voltages, and RPM can be monitored to ensure performance advantages and spare you the "unknown" parameters that all R/C enthusiasts experience at some point. Telemetry data provides another level of protection and can increase performance.
Mamba Monster X also features updated Audible Alerts that will notify you of possible issues with calibrations and error conditions to help diagnose problems in the field

Mamba Monster X Combo Includes
Mamba Monster X ESC
1512-2650Kv Sensored Motor
Castle Sensor Harness adapter
210mm length sensor wire (for sensored operation)
Driver's Ed and Quick Start Guide
Castle Decals