Product Overview
Engineered from the ground up, the Mamba XLX2 is packed with a potent combination of hardware and software advancements, sensored performance, CRYO-DRIVET and waterproof design that will set a new standard for high performance power systems. The Mamba XL family is well known for its extreme performance capabilities. The XLX2 pays homage to the legacy of its predecessors and exceeds their performance on all levels.
The Mamba XLX2 and 2028-1100kv combo is designed for the most extreme and demanding RC applications. The massive motor and high power ESC are capable of pushing vehicles and drivers to their limits and beyond. This is the perfect combo for vehicles weighing up to 30 lbs and up to 8s LiPo.
CRYO-DRIVET, Castle's proprietary breakthrough technology integrates unique software and dedicated hardware to reduce heat and dramatically increase performance. Thousands of times per second, the XLX2 software minimizes the amount of time the electrical components spend generating heat. These software advancements work in parallel with an open housing design which enables increased directional airflow to cool critical components. With the combination of a new 50mm fan and forged elliptical fin heatsink, the XLX2 maximizes airflow throughout the system, taking thermal performance to a whole new level. The results are more power handling, cooler ESC temperatures and longer runtimes and for ultra-high performance.You can easily optimize the ESC for any driving condition, from rugged terrain to smooth pavement to the perils of rock and gravel. Create, save and download setup profiles through the Castle Link Programming Suite on your WindowsT PC, or wirelessly with the convenience of the new B-LinkT BluetoothT Adapter and Castle Link app for Android or iOS.
Additional tuning flexibility awaits you with on-the-fly adjustments from your transmitter via the Auxiliary wire. Simply connect the white signal wire to an open radio channel, and enable the feature in Castle Link by selecting what Auxiliary function you would like to use. Access programming parameters such as Torque Control, Max Brake or Max Throttle.
SENSORED 1/5TH SCALE IS HERE! Pairing the Mamba XLX2 with the Castle 4-POLE 12-SLOT SENSORED 2028-1100KV will allow heavy, high speed rigs to experience controllable low-end ranges without sacrificing power, punch or speed. SmartSenseT mode uses the motor's sensors to start the motor to provide smooth starts, excellent torque, and low-speed drivability. Once the motor is spinning, it seamlessly transitions to Castle's ultra-efficient sensorless mode. You'll put more power to the ground, where it should be, instead of wasting it through raw heat and RPMs.
Mamba XLX2 Features
Input Voltage Range 3S-8S LiPo (33.6v max)
Sensorless, Sensored, SmartSenseT and Brushed Running Modes
Powerful Integrated 20A Peak Adjustable BEC (5.25V-8.0V)
CRYO-DRIVE Technology minimizes the amount of time the ESC's electrical components spend generating heat, resulting in improved thermal performance during partial throttle operation where the majority of driving occurs
ESC is housed in a rugged CNC aluminum case and potted in waterproof epoxy to protect the electronics and promote efficient heat transfer
Premium forged heatsink with elliptical fins for superior air flow and increased heat dissipation
Oversized factory equipped thermally controlled 50MM cooling fan
Compatible with S.BUS2 Telemetry Link and Futaba T4PX, T7PX and T7PXR transmitters
Mounting holes located in bottom of aluminum case for affixing to your vehicle
Waterproof design for all weather conditions
Data logging capability to capture and record performance data from your vehicle
Auxiliary wire functionality for "on-the-fly" adjustments using your transmitter
Audible alerts for easy diagnosis of common issues such as motor-over-temperature and low-voltage cutoff
Convenient transmitter programming for six common adjustable settings including cutoff voltage and drag brake
Easily tune and update ESC with USB and BluetoothT programming options
Castle Link USB programming kit (coupon included with purchase)
Optional smartphone-based programming with the B-LINKT Bluetooth Adapter (sold separately and Castle Link all available on Google Play or Apple App Store)
Motor Features
4-POLE 12-SLOT sensored design that boasts exceptional efficiency and produces less heat
Proprietary stator winding produces low internal resistance for a cooler running motor
Dual sensor ports to ensure optimal installation in your large-scale vehicle
Oversized NMB bearings and vibration dampening system ensure the longest possible bearing life
High-strength, high-temperature grade neodymium sintered magnets combined with high-strength Kevlar wrap ensures the integrity of the rotor is not compromised during harsh running conditions and high RPMs
Mamba XL2 Combo Comes with:
Mamba XLX2 ESC
2028-1100kv Sensored Brushless Motor
300mm Direct Connect Sensor Wire
Mamba Decals
Motor connection wire, bullets and shrink
Mamba XLX2 Quick Start Guide
Sensor port dust cover
Coupon for free Castle Link USB
Extended Features
Castle's newest software technology, CRYO-DRIVE minimises the amount of time the ESC's electrical components spend generating heat by optimally controlling which components are being used while driving the motor. This is happening thousands of times per second, which greatly reduces the rate at which the ESC heats up. This results in significantly improved thermal performance during partial throttle operation where the majority of driving occurs. Your setup will be able to handle higher gear ratios, in heavier vehicles, with longer runs.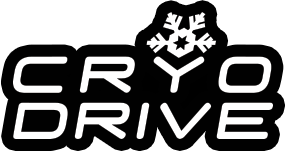 When paired with a Castle 4-POLE 12-SLOT SENSORED MOTOR SmartSenseT software, enabled by default in the Castle Link Programming Suite, will use the motor's sensors to provide smooth starts, excellent torque, and low-speed drivability. Once the motor is turning, it seamlessly transitions to Castle's ULTRA-EFFICIENT sensorless mode with electric timing. Smooth sensored startups and high-efficiency sensorless running makes the Mamba XLX2 system produce more power and less heat. QUIETSENSET is an innovative advancement in the design of sensored motors to deliver the highest precision and most efficient startup.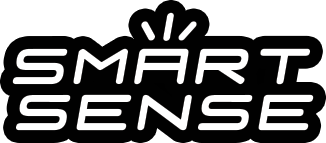 The Mamba XLX2 allows "on-the-fly" adjustments to be made through the AUX wire once enabled in Castle Link. Once you have selected an AUX wire function, that setting can then be tuned from your transmitter while driving. Torque control, max throttle, max brake and drag brake adjustments are a sampling of the available modes. This real-time tuning allows you to quickly and easily fine-tune your system.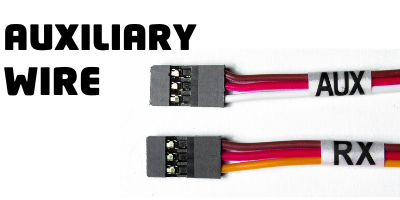 Enabled by default, the Mamba XLX2 captures and records performance data from your vehicle. This allows you to view a detailed turn-by-turn record of what your ESC actually experienced during the run. You will be able to record real-time data such as motor RPM, battery current and voltage, ESC and motor temperature, throttle input, and more. Download and analyze the collected data via Castle Link and make adjustments to maximize both performance and battery life.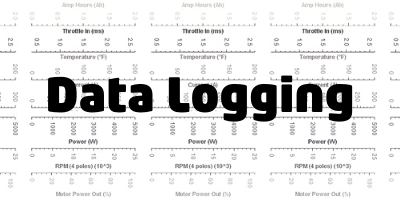 For over 20 years Castle engineers have been setting the bar for industry leading software functionality. The Castle Link Programming Suite is your ticket to creating the perfect setup. To gain access to the host of tuning parameters, simply redeem the coupon for the Castle Link adapter included with your Mamba XLX2 purchase and download the simple to install software from our website and you are ready to personalize your controller's settings. You can now wirelessly program your ESC with the free Castle Link Mobile App and the purchase the B-Link Bluetooth Adapter.
You can now WIRELESSLY PROGRAM settings with the free Castle-Link app available on the Apple App store or Google Play for Android devices and the Castle B-LinkT BluetoothT Adapter (sold separately). It is compact and lightweight installed in your vehicle, for anytime programming!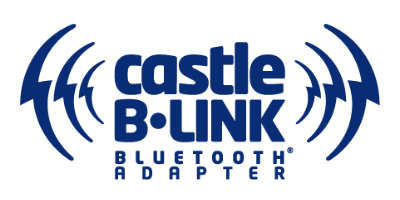 Mamba XLX2 is telemetry ready, which means owners of Futaba T4PX, 7PX and T7PXR Transmitters will be able to purchase the Castle Creations Telemetry Link for S.BUS2. Real-time data such as ESC temperature, voltages, and RPM can be monitored to ensure performance advantages and spare you the "unknown" parameters that all R/C enthusiasts experience at some point. Telemetry data provides another level of protection and can increase performance.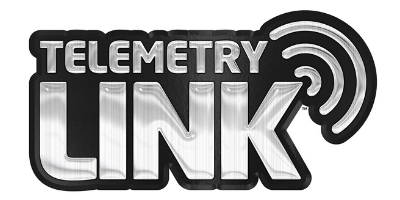 Housed in a rugged CNC-machined aluminum case and then potted in waterproof epoxy. This not only protects the electronics but ensures any heat generated in the controller can easily be dissipated through the case.
Mamba XLX2 features Audible Alerts that will notify you via audible chimes of possible issues with calibrations and error conditions to help diagnose problems .